The beloved, but not-long-for-this-world, volcano show at Mirage is down until Dec. 8, 2023.
Blame it on F1.
At this point, we blame everything on F1.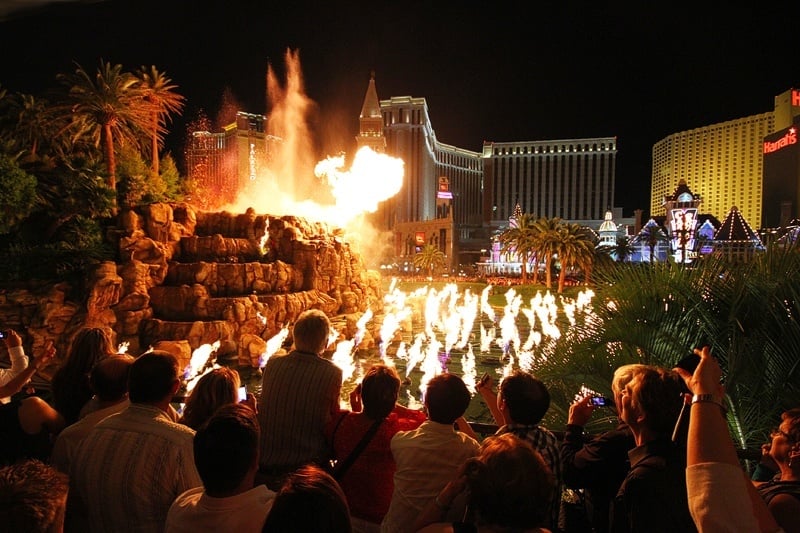 That's right. The ongoing F1 cluster now includes taking the volcano offline, when time is already short for this cheesy Strip spectacle enjoyed by millions around the world.
If it sounds like we're trying to have our cake ("It's time for the volcano to go!") and eat it, too ("Our volcano is closed!"), you're right. We love cake.
Look, we love the volcano like everyone else. We just aren't crying about its looming demise like many people.
It's not like Mirage (now owned by the Seminoles) is just taking away the volcano show. They're replacing it with something kick-ass! Specifically, a massive guitar hotel tower that has dancing lights and laser beams and whatnot.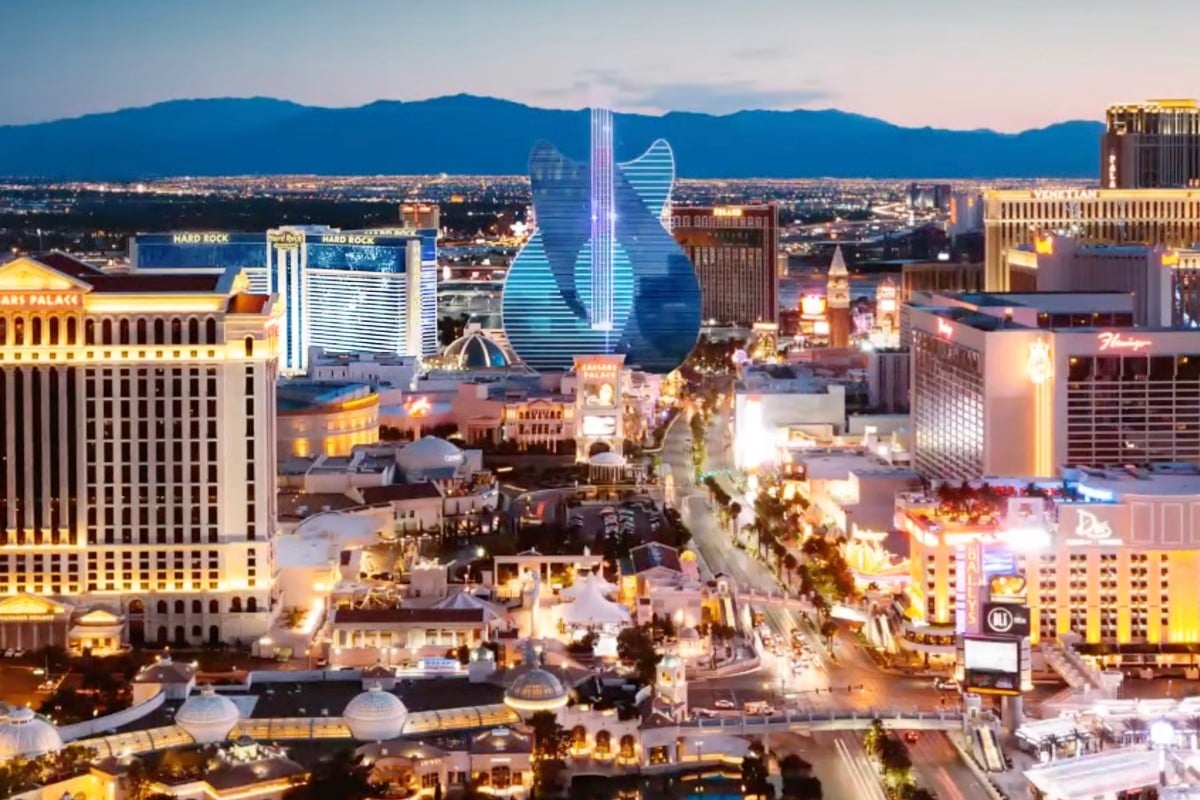 We do feel terrible for tourists having their experiences shat upon by F1, and the Mirage volcano isn't the worst of it.
The sidewalk in front of the Bellagio fountains is closed to make way for grandstands. Imagine visiting Las Vegas from some foreign land for a once-in-a-lifetime vacation, only to find out the iconic fountains are blocked by seats for a three-day car race.
Abomination update. (h/t @JamesInLasVegas) #WTF1 pic.twitter.com/TdZvplqrKg

— Vital Vegas (@VitalVegas) September 22, 2023
On a serious note, in horrific news, a worker died of accidental injuries at the F1 construction site outside Bellagio on Sep. 24, 2023.
Given months of traffic snarls, any goodwill remaining for F1's grand debacle has long since faded.
Mirage hasn't said how much time the volcano show has left, but F1 has stolen two months of precious viewing time.
We are asked a lot whether F1 will be worth it for Las Vegas? That question has been answered for some time now. Nope.
The post Mirage Volcano is Closed Through December 8 for F1 appeared first on Vital Vegas.